watch this. right now! #KONY2012 →
break
i'm giving this tumblr a break for awhile. getting bored, switch back over to wordpress. follow me there if you'd like. http://denisehotze.wordpress.com/
2 tags
every minute - sara groves
• And I wish all the people I love the most • Could gather in one place • And know each other and love each other well •
"I hope that one day you will have the experience of doing something you do not..."
– Jonathan Safran Foer
1 tag
5 tags
"Christ wears 'two shoes' in the world: Scripture and nature. Both are necessary..."
– John Scotus Eriugena
i found a new tumblr that i love →
2 tags
lyrics
just a few words stirring around my heart… the more i seek the more i'm sought. the more i buy the more i'm bought.  and the more i've bought the less i cost. -hymn #101, joe pug
3 tags
peanut butter syrup
1/4 cup light karo syrup 1/4 maple syrup 1/4 peanut butter put all in a saucepan and heat until peanut butter is melted.
fundraisers are of the devil
Whenever Robbie's school does fundraising projects, I typically ignore them or throw them out.  I don't mean to be unsupportive, it's just that they're usually lame and way too much money for the product they're offering. But once a year his school does a fundraiser that I actually get excited about…. Because… it's something we use a lot of and it's actually cheap.  So in the end, it benefits me...
4 tags
"It's a dangerous business, going out your door. You step onto the road,..."
– bilbo
2 tags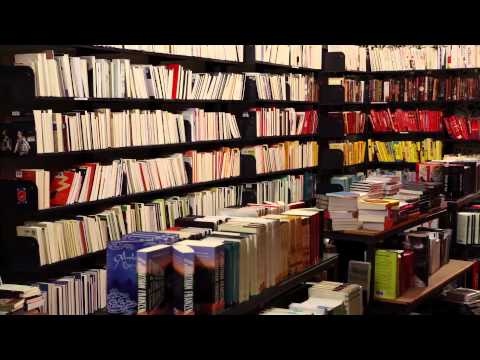 Soundtrack to your thoughts. →
amazing!  thanks for bringing this to my attention, beads! thestarryeyedlady: This is a really interesting project. This guy takes the voicemails you leave him and he writes a soundtrack to them. I can not explain this in a way that does it justice. Go check out the website and listen to a few and experience it for yourself. It's a pretty cool idea and his compositions are not bad either....
"To walk alone is possible, but the good walker knows that the trip is life and..."
– Dom Helder Camara
clientsfromhell: I was at the airport, ready to leave for vacation when I got a panicked phone call from a client. She stated that the video I sent her - part of a large marketing campaign - was missing the sound. After a lot of shouting and threats on her part, I agreed to go to her office try and fix it.  After being escorted into her office, I played the video and double-checked her...
it's kgarv, naturally.: today is national human... →
kgarv: there are 27 million slaves in the world today. more than there ever were during the african slave trade. the average price of a slave during the african slave trade was about $40,000 [adjusted for today's value]. today, you can buy a slave for $30. slavery is a system where people are treated as…
i don't like bananas, i don't like when robbie farts in the car, i don't like laundry, i don't like pastels, i don't like raspberries, i don't like super glue, i don't like when my dog digs holes in the yard, i don't like arrogance, i don't like fruity smelling soap
5 tags
4 tags
"Anybody can observe the Sabbath but making it holy surely takes the rest of the..."
– Alice Walker
1 tag
listening:  joss stone reading:  hunger games wearing:  jeans & tshirt feeling: discouraged wanting:  felini's pizza
clientsfromhell: Client: I like the way you linked the image in the on-line flyer to the web page for the product.  Can you do that for the new catalog? Me: But the catalog is a print version. Client: Yeah, I want them to be able to move to the web page as easily as they can with the flyer images. Me: But the catalog is a print version. Client:  So? What's the issue?
2 tags
"The nature of water is yielding, and that of a stone is hard. Yet if you hang up..."
– Abba Poeman
1 tag
Me: What do you want to do? Shottie: They have a tobacco museum. Me: Do you think they give out free cigarettes? Shottie: I don't think so. What's wrong with you?
2 tags
funny as heck →
7 tags
"Wounding and healing are not opposites. They're part of the same thing. It..."
– Rachel Naomi Remen
8 tags
"christmas gift suggestions: to your enemy, forgiveness. to an opponent,..."
– oren arnold
3 tags
Dear Son- I'm so grateful that you are mature and responsible enough to take care of your own laundry. It's a great life skill. And if you choose to get married one day, maybe you'll marry someone like me, who absolutely DESPISES laundering. However, since you put so many clothes into one load that it takes the dryer (3) 2 hour shifts to ensure the dryness of your...
2 tags
"Let me not wrap, stack, box, bag, tie, tag, bundle, seal, keep Christmas. ..."
– Linda Felver
4 tags
"The habit of taking each other before God in prayer, familiarly and by name, is..."
– Henry Ward Beecher
3 tags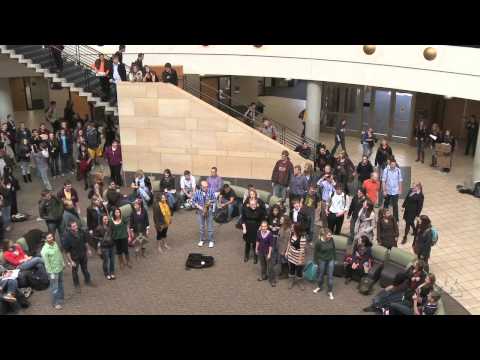 "We do not strive for spectacular actions. What counts is the gift of yourself,..."
– Mother Teresa
5 tags